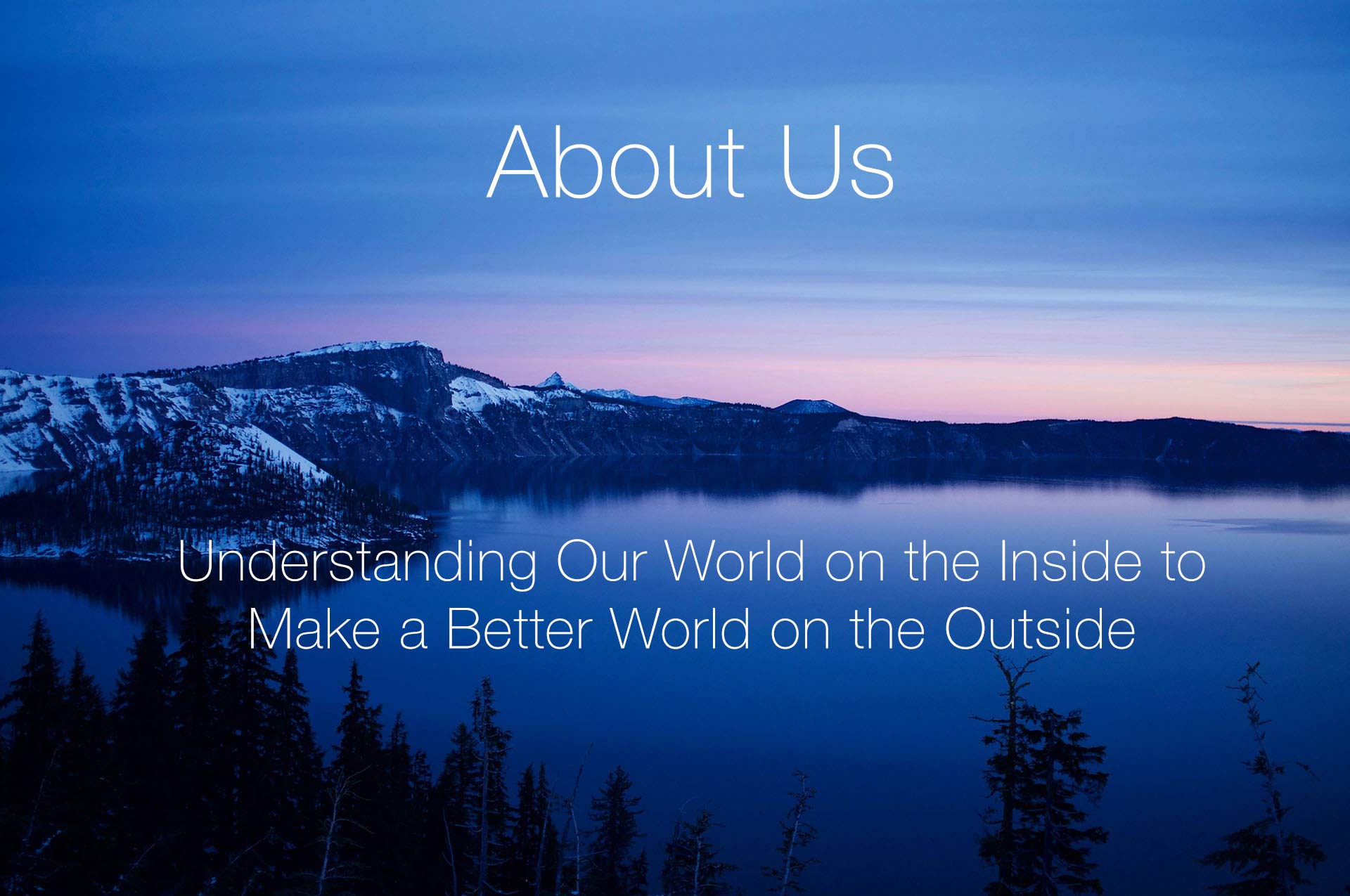 Founded in 2008, The New Dream Foundation is a 501(c)(3) non-profit educational organization dedicated to raising humanity's consciousness and quality of life.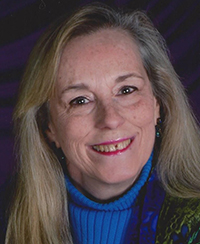 Ariann was a former attorney in private practice before becoming an Assistant Attorney General for the State of Oregon and mediator. She brings valuable administrative expertise with her extensive experience as a board member for various non–profit organizations. Ariann is an ordained minister committed to the awakening of the Divine Feminine, as the First Elder and Keeper of the Path of the Sacred Feminine.
Specializing in Ancestral Lineage Clearing, she is the author of the Amazon bestsellers, Changing Our Genetic Heritage: Creating a New Reality for Ourselves and Future Generations (2018) and Healing Family Patterns: Ancestral Lineage Clearing for Personal Growth (2011). Ariann is also a co-author of The Female Factor: A Confidence Guide for Women (2017), and The Total Woman (2019). She is a contributor to Yoga for the Brain: Words of Wisdom (due February 2020), and is a columnist for the Conscious Shift magazine. Ariann is on The Spirited Woman Top Picks List for 2019, was awarded as a Featured Thought Leader by the Wellness Universe, and appeared on The Shift Network's 2019 Ancestral Healing Summit.
Ariann loves cuddling with her cat Gigi as well as movies, theater, reading, museums, and traveling.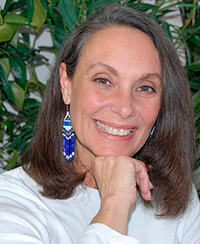 Misa came from a background in Education and then consulting in Business Communications to Fortune 500 companies, small businesses and non–profit organizations. Known for her creative programs that bring communities together to solve problems, she designed and implemented a highly effective, nationally recognized program for reducing recidivism for women in prison.
Fondly called, Mother Misa, she is a minister and Guardian of ancient Sacred Feminine practices, shared at SacredFeminineAwakening.com—an educational site supported by New Dream Foundation. Misa has been offering ceremony for over 25 years and has been a professional teacher and facilitator for over 30 years. She apprenticed with two Cherokee medicine women, learning ceremony and energy healing, and their wisdom helped prepare her for her work today. She is the author of 5 bestselling books, and has made numerous TV appearances sharing her personal story of sexual abuse, healing, and thriving.
Misa can frequently be found in a beautiful outdoor setting, sipping a robust red wine or indulging in something chocolate.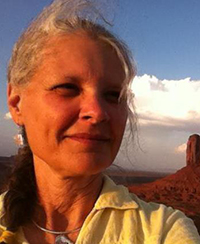 Having previously served on the board of directors for the Craftsmen's Guild of Mississippi and the Vicksburg Art Association (Vicksburg, Mississippi), Janet was right at home when she joined the New Dream Foundation board. One of her major projects has been ensuring NDF is compliant in each state for receiving donations.
Janet was searching for a community of like-minded individuals to help her explore her spiritual path, when she found her way to New Dream Foundation's Sacred Feminine Awakening programs. In addition to her responsibilities as treasurer, she offers her artistic perspectives when needed, such as in the development of the Sacred Feminine Awakening website. As an artist and teacher, she enjoys using these two skill areas to support NDF in helping others journeying along their own spiritual paths. Janet is also an initiated Keeper of the Sacred Feminine, has a great love of the outdoors, and has a deep connection to the earth.
Janet enjoys being in nature, and creating magic through art.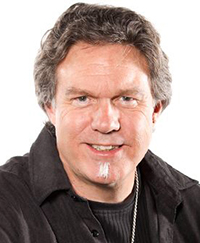 Jeff Burger
Marketing/Technology, Co-Founder
Jeff has provided branding/marketing consulting and multimedia production services to numerous Fortune  500 companies including Apple, Disney and Marvel. He has authored 6 books and 500+ articles on media productions. He brings his long-time vision of world peace through global spiritual community in areas such as the organization's visioning, marketing and media technology. Jeff is currently co-creating the Women Emerging initiative and the Beliefs Project—dedicated to promoting beliefs that heal and inspire the world. A talented artist, musician/composer and writer, he also co-creates Prescriptions from Heaven, free daily inspirations for creating heaven on Earth. The Beliefs Project has been a powerful vehicle for him in expressing his muses while helping humanity heal through mindful creative expression.
Jeff is known for his puns and humor. He loves fueling his inspirations and aspirations in the great outdoors.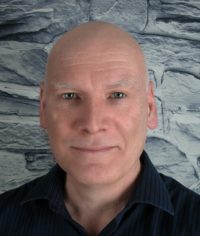 Michael Rorick
Web Design and Heart Centered Initiatives
Michael has been a life-long student of the human spirit, and the science behind our miracles and manifestations. He is a professor at the State University of New York at Fredonia, providing instruction in Audio Production for over 15 years. He has also been drawn to our innate ability to heal and create great change within our lives. This passion has led him to a number of certifications in various healing modalities. In working with individuals, he creates goal oriented coaching programs for his clients and students, in the areas of health, healing, fitness, spirituality and business. He is committed to not only helping individuals heal, but also to helping humanity heal. His first book is scheduled for release in 2019.
Michael is equally comfortable meditating in silence or rocking out to music.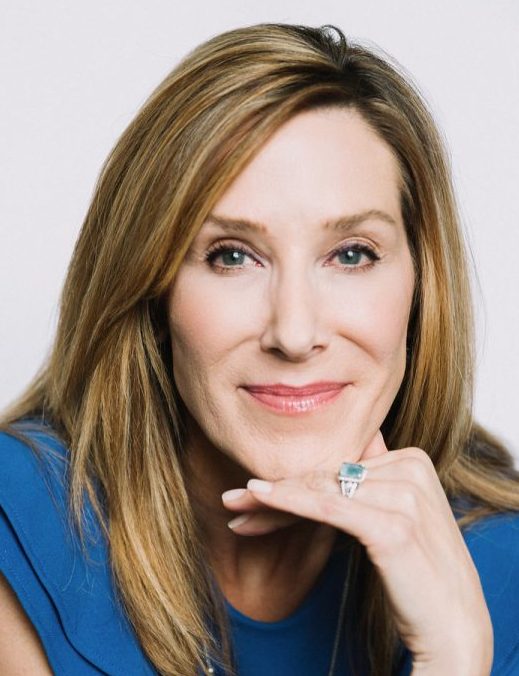 Stephanie James
Women Emerging Supersummit
Stephanie James is a psychotherapist, dynamic public speaker, and published author with nearly 30 years experience in the mental health field. She is also the host of The Spark radio program, interviewing some of today's cutting edge thought leaders in conscious evolution. Stephanie has a passion for connecting with people from all walks of life. Her mission is to bring as much love and healing to the world as possible. She is a leader in a local Random Acts of Kindness women's group, and has an unrelenting commitment to help other's achieve their best lives and to become the best versions of themselves.
Stephanie spends her free time with her two beautiful daughters and jumping on the trampoline with her grandsons.
Steve Bhaerman aka Swami Beyondananda (Spontaneous Evolution), author, humorist, entertainer, radio/podcast host (Wiki Politiki)


Trudy Bhaerman, holistic health practitioner, author, photographer, dancer

Ross Bishop (About Life, Truth), author, shaman, consciousness thought leader

Larry Dossey, M.D. (Healing Words, One Mind), visionary author; Executive Editor, EXPLORE: The Journal of Science and Healing


Barbara Dossey, PhD, RN, AHN-BC, FAAN, HWNC-BC (Holistic Nursing); author; Director of International Communications, International Nurse Coach Association

Phil Hood, author, business consultant, publisher (Enter Music)

Karen Gless, PhD, LMFT, RN, author/TV, the Sex Therapy Doctor with over 20 years of related psychotherapy

"Shaman Don" Henderson, Mario Andretti's business/sponsorship manager (retired)

Brahmarishi Mohanji, internationally recognized avatar, Mohanji Foundation, World Parliament of Religions

Devi

Mohan, ambassador, Mohanji Foundation

Reverend Dr. Julia Corbett-Hemeyer, minister, Unitarian Universalist Church, author ("Reclaiming Our Souls: a Woman's Guide to Healing the Spirit after Sexual Abuse")

Stephan A. Schwartz (The 8 Laws of Change, Opening to the Infinite, Mind Rover), award-winning author, distinguished research fellow and pioneer in nonlocal consciousness, film producer, columnist

Ellen Anne Shapiro,

20 years corporate and small business, finance and taxation; empowerment & prosperity

Kristian Strang, bestselling author and journalist (Huff Post, FinerMinds)

Yannick Tessier, technical advisor (Fisher Price, AOL, LegalZoom)

Bobbie Wasserman, founder of Wave2 Alliances (Chevron, Arbonne, White House Project)

Laura Whitmore, founder, Women's International Music Network; producer, She Rocks Awards

George and Sedena Cappannelli, co-founders of AgeNation, co-producers of Ageless Living (PBS), co-authors ("Do Not Go Quietly")
Thanks to Our Women Emerging Volunteers and Supporters
Kristian Strang – Articles in Thrive Global and Medium

Pam Chapman LCSW – Volunteer Coordinator

Raquel Kellicut LCSW – Facebook Group Volunteer

Kirby Burger – Facebook Group Volunteer

Charmaine Lefebvre – Facebook Volunteer
Additional Mentors and Supporters of Our Initiatives
Lisa Marie (The Brave Road), producer

Krystalya Marie', author, founder of Empowered Spirit

Dave Harding (Chasing Trane, Cave of Forgotten Dreams), producer

David Fortna, USAF (retired), NATO consultant

Noel "Sonny" Izon (An Open Door: Jewish Rescue in the Philippines), writer/director

Stephen Brannan, filmmaker, CEO of Dovetail Digital crowdsourcing video platform

Joe Thompson, USDA Regional Watershed Manager (retired); organic farmer

Dr. Tianna Conte (Awaken Your Riches), producer

Arthur Rashap J.D., LL.M., co-founder, Promise America Alliance

Richard Beneteau, co-founder, 10 Million Clicks for Peace
Be part of the circle of support
Contribute time, connections and resources
NDF is a 501(c)(3) non-profit organization. Your donation may be  tax deductible.